Now a regular session at IIeX NA, I'm delighted to introduce you to the speakers taking part in the New Speaker Track!  These folks have never spoken at a conference before so let's give them a hearty hello and welcome!
Today we meet Archana Mohan, Research Director at Labbrand. Find Archana on LinkedIn.
Why have you never spoken at a conference before? I felt justified burying myself in work, atleast that appeared to be a valid enough excuse.
Why did you decide to speak at IIeX Austin? IleX has always been an exciting event for research and I believe the crowd is more diverse and open to new thinking, so I felt like it would be a good start for me as a speaker.
What is your advice to people who have never spoken at an event before? The audience is here to learn and not judge – the very fact that they are present in the room is enough proof of their interest.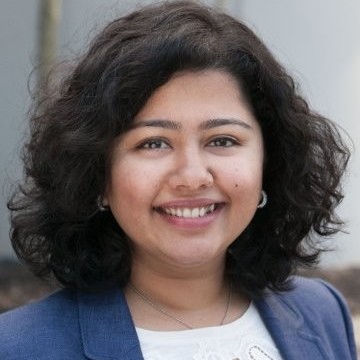 Track 4: A Brand by Any Other Name: Co-creation to Unlock the Growth Potential
A brand is a promise of an experience and the name is the ambassador that delivers the first impression. In an era of overcrowded visual and audio content, what is the role of a name? How can the brand team best harness available resources and information to create a name through democratization – by the user & for the user.
This session will delve into effective strategies to have a strong impact in the FMOI (first moment of interaction) that can be leveraged by both traditional (B2C) brands & DNVB. Labbrand will share compelling cases and our POV on name creation and evaluation based on 15 years of global expertise for leading brands, through an interactive presentation.